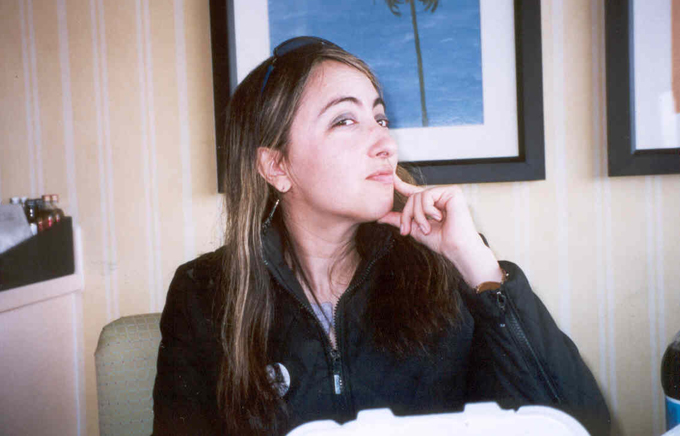 How does one begin to describe a trip like the one I had? A great bus ride, a hot concert with five gorgeous men, a heavenly hotel room, scrumptious food, and shopping? It's a girl's dream come true! And so it was the weekend of March 4th when I took a trip to Vancouver , Canada ...

I decided to take this trip for two reasons. 1. Its Duran Duran and what better band to live it up for? And 2. It was a chance to take my mom to Canada , a place she hasn't been to since the 90's. Once I got great seats on Ticketmaster, I knew I was going. I secured our trip through Amtrak and picked the hotel thanks to tripadvisor.com

The day of March 4th, Mom and I headed out early on the bus so we wouldn't miss any Amtrak action. We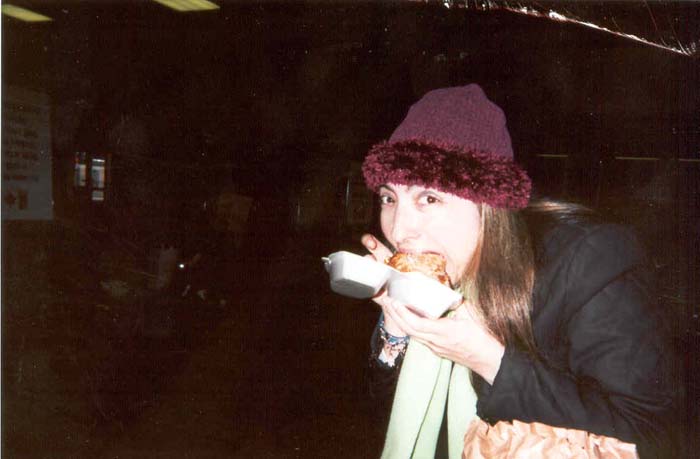 got our tickets and settled in with a scone and a good old chili dog (hey, whatever works, right? ;)) Soon, our bus was ready. We showed our ID's and we were on our way.

The trip was lots of fun. I have only ever gone up to Canada by car so this was a new experience. Soon, we made a pit stop at the duty-free shop and had to go through customs. We lugged all our stuff over and when mom and I said we were in town for a concert, security piped up, "Duran Duran?" Sounds like we weren't the first to come by for that then! After we passed through, one of the gals on the bus (and there were only about 10 people on this bus!) said she was going to the concert too, ( I late found her at the show too!) - it was the Duran Duran caravan! We made our way across the border and into Canada !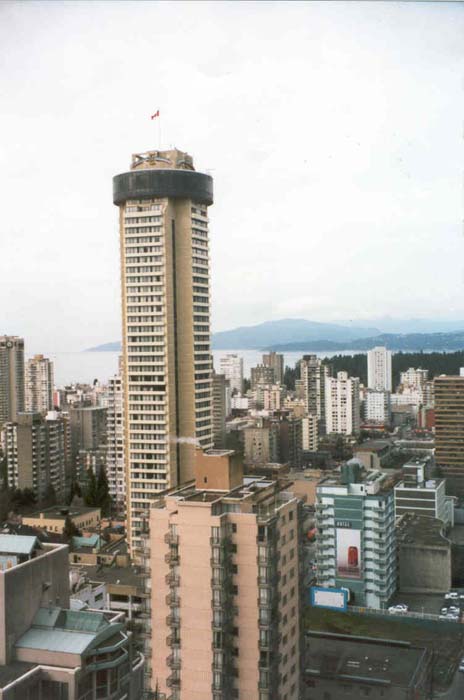 The trip was smooth, while the weather was kinda overcast. As we got closer to the city, I got more and more excited. Out came my video camera and shooting began. Mom surveyed the scenery as we made our way to the Amtrak depot. It was quite nice! We grabbed a cab and headed for the Pacific Palisades hotel - our hotel of choice. Upon arriving, I could tell this would be a great place. Our room (on the very top floor - 22!) was not ready yet, so we left our luggage and sauntered (well, something like that) to Robson St. to exchange our money (Thanks to Mom winning 400.00 at Bingo, we had the bucks!) Once we had our loot, we walked down the street (I just had to stop and get an "I love Canada " beanie baby) and we found lunch at a Red Robin. French onion soup and a strawberry milkshake was sooo yummy!
After that, we made it back to the 22nd floor and WOW, WOW, WOW! (enough wow's for ya? LOL) The room we had was just incredible! Views from tall windows as far as the eye could see, the water, the buildings, oh my! Plus, a huge balcony, kitchen, dining room, living room, bedroom, the list goes on! After I put my eyes back in my head, I started snapping pics and video. I was going to soak this moment and all moments thereafter up! I left mom and did a little shopping on Robson, then it was time to get ready for the concert. (See Duran Duran concert review here.) I was excited and wore some pretty skimpy attire, (hey, these boys are hot, you have to!). The show was incredible, and I even got a pic by the tour bus after. Getting home was another issue with all the cabs taken. We had to settle for the Skytrain and a cab after munching on Tim Horton's doughnuts late in the morning. Ah, sweet couch...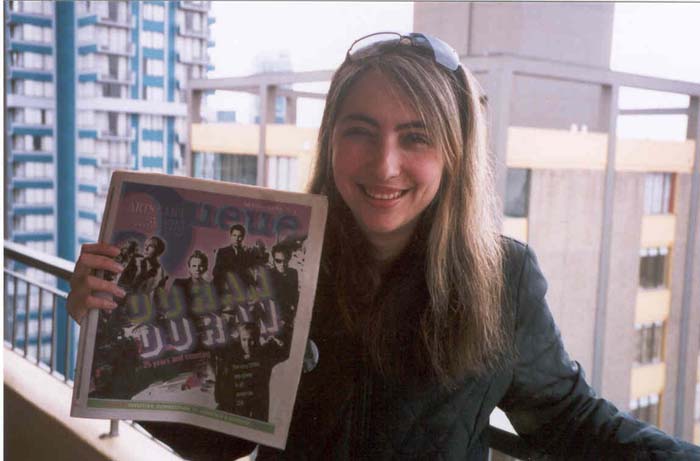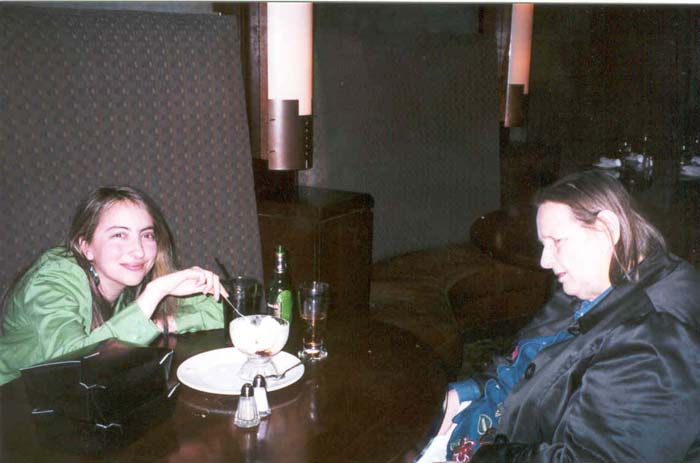 We woke up refreshed and ready for our day. The crepe' place across the street was recommended by TripAdvisor so I got that for me and mom. It was delish! After gorging, it was time for more pics on the balcony and getting ready for more shopping. We took Robson St. by storm and made our way to the Metrotown Mall by way of the Skytrain - Mom had a hella good time shopping while I found a few odds and ends. Heading back, Mom rested in our beautiful room while I grabbed some more shopping ( do I ever stop shopping? LOL), then it was time for dinner and we picked The Keg! Yummy steak and fixing's capped off the night and it was time to rest yet again. Morning came soon, and after another scrumptious breakfast, we left our amazing hotel room (sadly!) and took off for the bus home - I will miss you, Canada !

Mariam
Here's a Canada Photo Gallery for you to check out!