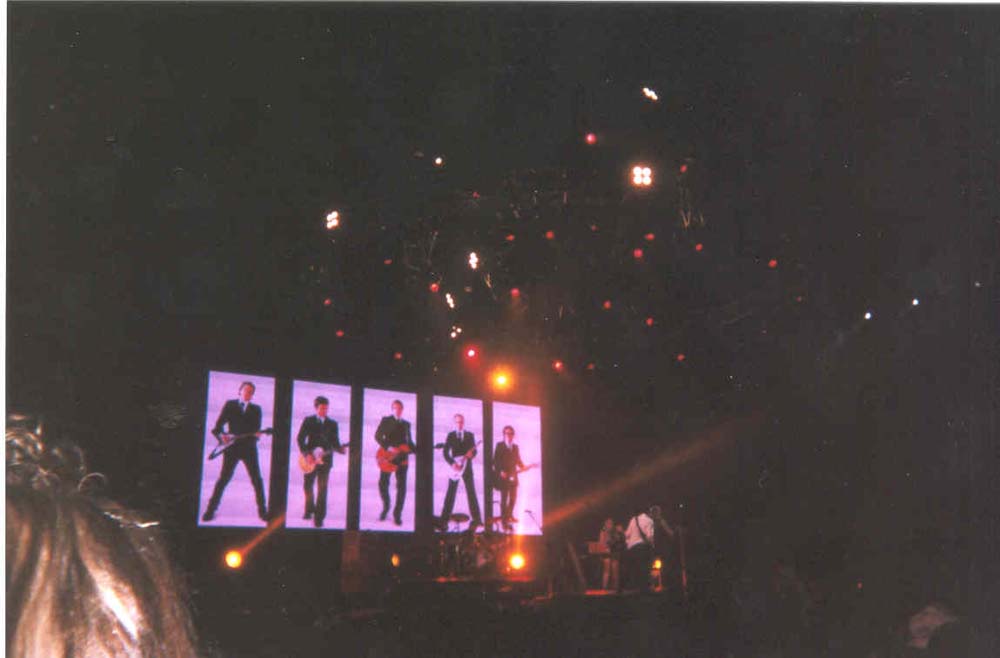 The Fab Five from the UK are still going strong. Fresh from a promo reunion tour, (which I caught in 2003 in Los Angeles ), they released the stellar album, Astronaut. It was time for the boys to admit they had something here and the spark was back. Time to go on the road. That's how my path collided with the ultimate 80's band - Duran Duran.

I checked them out twice for this tour, and thoroughly enjoyed each one. In Vancouver , Canada , they performed at the GM Place on March 4th and I had seats in the front row on the side, putting me about 10 rows back! What an amazing view! I was on John and Simon's side so I was definitely not complaining. ;) The show started to such thunderous applause and screams that I almost couldn't hear for a few seconds there! The boys were definitely well-received! As each member took his place from the front of the stage, only Simon remained. God, he looked good! (Thatís why he's my 3rd hottest guy of all time!) They launched into the first hit single, "Reach up for the sunrise" and the party was on.

While I don't have the order memorized, here are most of the awesome set list that they performed -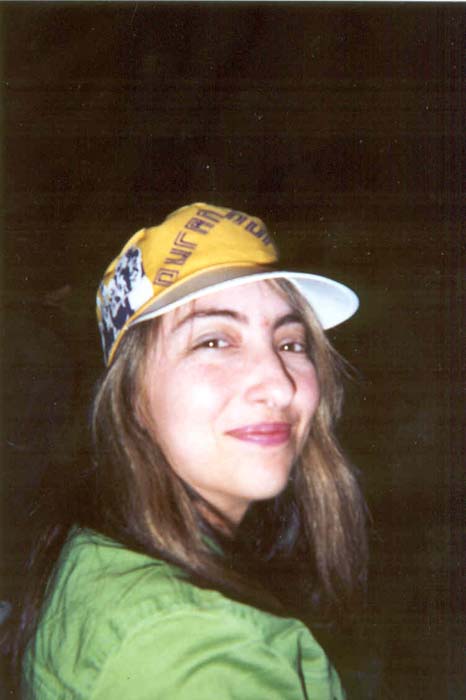 Hungry Like the Wolf, Notorious, Wild Boys, Union of the Snake, Ordinary World, Come Undone, White Lines, Rio, Girls on Film, Is there something I should know?, I don't want your love, Nice, Astronaut, What Happens Tomorrow, Save a Prayer...

I must say the energy level of the shows was some of the best I had ever seen. Simon led the crowd into fervors with so many of the songs and everyone in the band pitched in to recreate a magic time many of us thought we would never see again since their heyday in 1985. Newly done renditions of songs like Notorious (with "we are family" added in, nice touch) and "I don't want your love" as a real jam session were crowd-pleasers. They also did cult faves like "Hold Back the Rain" and "The Chauffeur". In Vancouver , Simon even dressed the part! Minimal special effects and imagery helped to keep the focus on the boys and their great interaction with the audience. "Any music lovers out there?" yelled out Simon just before "Come Undone". During "Girls on Film", he invited everyone backstage (I wish!), but said he would have to introduce the band from the stage for lack of room. At the end of the show, you could tell the audience didn't want it to end (they also wanted to hear "The Reflex" - what happened to it?), but it did leave lasting memories for this fan, among thousands others. Thank you, Simon, John, Nick, Andy and Roger! Bravo!
| | |
| --- | --- |
| | |
(Me after the show in Canada and Everett - one very happy Mariam!)

Mariam