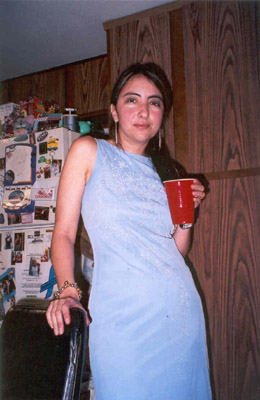 Well, it was a very merry Xmas as I was blessed this year to go to many great xmas parties, dress up, host my own parties, and share great times with family and friends. So, now it was time to hang out with the core family (me, mom, my aunt Gloria, and Nick!) and do our usual fun stuff!
We started early by preparing all the stuff we got at the Honeybaked Ham place (ham, turkey, potatoes, veggies and more!) We had salad and dill dip prepared by me. Nick made bread for us and there was so much food, (including Swiss Colony grub) that I didn't know what to start with! Mmmmm….I put the fun xmas music on and we dug in. After overfilling our tummies, we opened the presents from Santa. That was a lot of fun!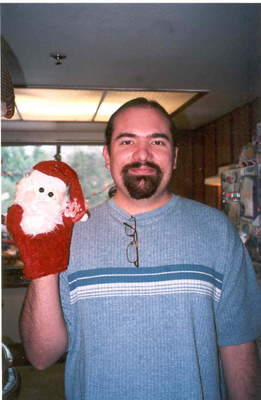 Nick gave me 200 bucks for my upcoming Vancouver weekend trip and my dad gave me 200 as well so I was set! I bought myself a credit card digital camera too (yes, there's a webcam on it.lol – I'll set that up soon!) I also got a number of cute things (Mariners moose nesting dolls, a beanie, creams, calendars, the Madagascar movie) It was just super cool and I loved all my gifts!
Then, it was bingo time! Soon after, we enjoyed the Butterfinger pie I made (off of a celebrity recipe – see, those magazines are good for something! LOL) Well, we're now all pooped and Nick and I went to see a movie after – The Chronicles of Narnia. It was a fun time and once again a merry Xmas for all!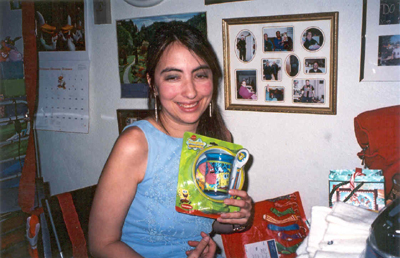 Mariam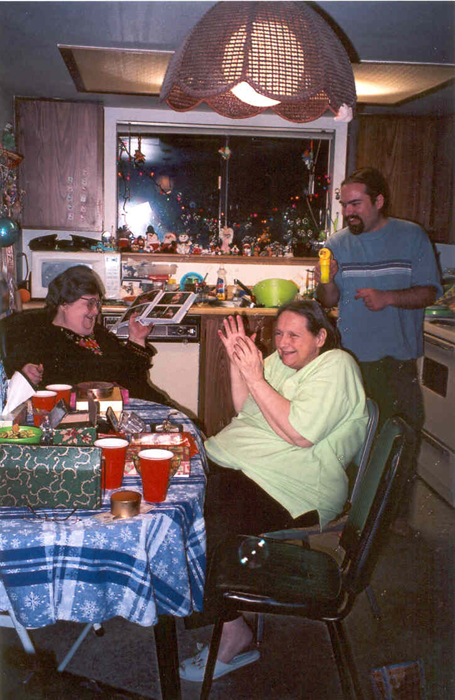 Bubbles go wild at our xmas soiree!
More pics of our Xmas festivities!