As many of you know, I enjoy day trip as a way to get away from the madness and see something new. Up till now, I have been enjoying day trips mainly to Portland (see another trip in this update), but recently in October I took a four-hour excursion to Vancouver, Canada for the first time on the train, and it was quite an experience!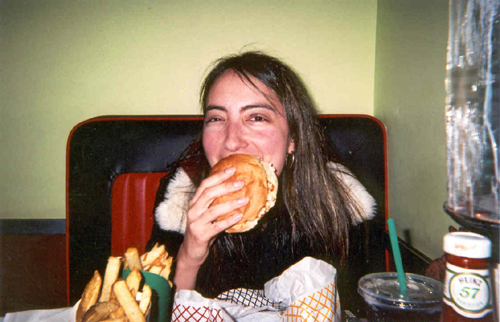 I took the train up and it was a pretty smooth ride, we got to watch ďSome like it hotĒ with Marilyn Monroe on the way up, which was awesome. When we crossed the border, we didnít do customs and the views of White Rock were amazing. Thatís a cute little town! We got to the train station and did customs there (they thought it was really weird that I was only going to be in Canada for four hours, but oh, well). I got to the train station and my friend Brad was there to greet me as I exchanged my money. I love the Canada train station as it has restaurants, gift shops, and is really clean and nice (Seattle, take note!)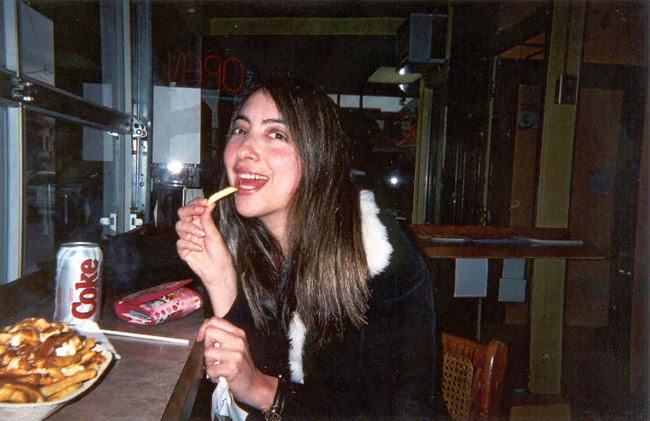 Brad took me to Commercial drive to start (a really cool funky street) and there we had the famous poutine (fries smothered with gravy and cheese). After that, we headed to Chinatown which is way bigger than the one in Seattle , with street after street of food, knickknacks and more. I bought a few in one store, and then we checked out a cool mall, that still has a lot more stuff to add. Brad showed me the narrowest building according the Guinness book and we took a pic.

Then, we went to Gastown from there, and checked out the cool steam clock and souvenir shops. I loved how fun everything was in Canada and knew I would be back soon. Brad was also a gracious host and made sure I didnít miss anything. But four hours went quickly! We rushed to Robson Street , and had some burgers at the White Spot. Yummy!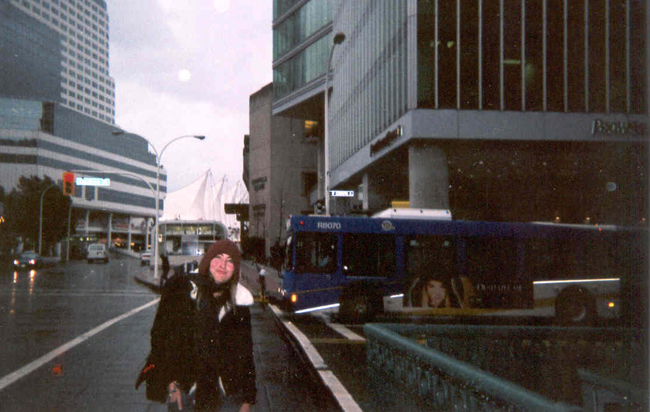 After running for the bus, I bid adieu and headed back, thinking this was a lot of fun, but more time will be needed! If you are looking for a fun day trip, hit Portland but make more time for Vancouver ! It will be worth it!
Mariam