Welcome to the new edition of getting to know your friends. I went ahead and answered as many of these questions as I could, and now you get the famous results!
1. WHAT IS YOUR FULL NAME? Mariam Ann Ayub
2. What color pants are you wearing? Jeans. For the first time since 1995. I lost interest in them, but now that they show off people's figures, I'm down.
3. WHAT ARE YOU LISTENING TO RIGHT NOW? Nothing - though lately it's been a Prince megamix, Madonna bootleg mixes or my own song I made, "Candy". ;)

4. WHAT'S THE LAST THING YOU ATE? Bad food - McChicken and fries - don't tell anyone, but hey, I'm ghetto.
5. DO YOU WISH ON STARS? Can't see stars in the ghetto, though I heard Snoop was in town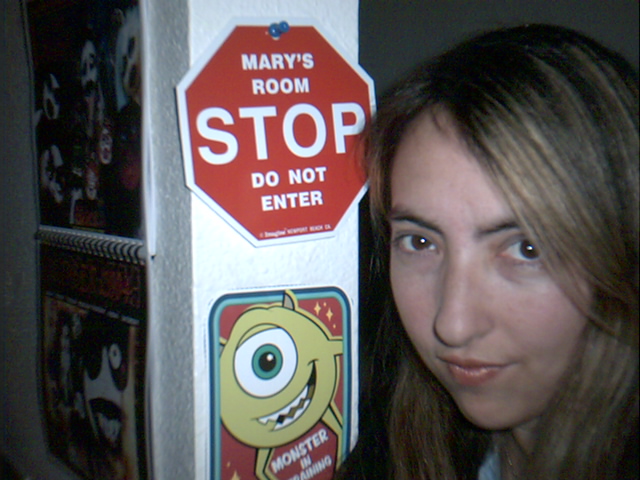 6. IF YOU WERE A CRAYON, WHAT COLOR WOULD YOU BE? Pink - I'm totally into being girlie, it's sickening, I know. I just bought a "barbie" tank top.lol
7. HOW IS THE WEATHER RIGHT NOW? Yucky, I'm tired of this stupid wind! Grrr...
8. LAST PERSON YOU TALKED TO ON THE PHONE? My doctor - working out something to take better care of my health.
9. DO YOU LIKE THE PERSON WHO SENT YOU THIS? Hell, yah. Jack's my main man!

10. HOW OLD ARE YOU TODAY? 32, but people seem to think I am 22. Don't see me arguing. ;)

11. FAVORITE DRINK? Diet soda! And don't hate, appreciate! (one sodee ;))
12. FAVORITE SPORT? Baseball - nothing like Safeco Field on a nice day.
13. HAIR COLOR? Black/brown/w/blond streaks - should I throw some red in? ;)

14. DO YOU WEAR CONTACTS? Nope, but I'll need glasses soon. (the rigors of computer work)
15. SIBLINGS? No siblings. Oh, are we counting the imaginary ones?
16. FAVORITE MONTH? Oooh, July - the hotter, the better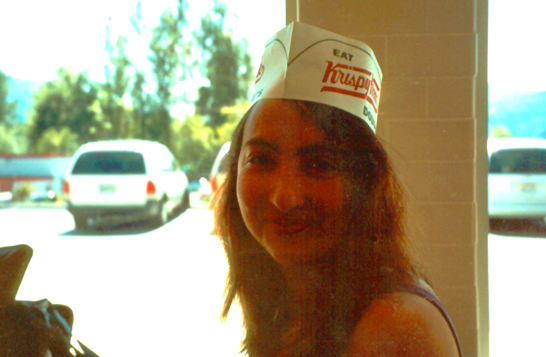 17. FAVORITE FOOD? HOT DOGS! Like there is any other food in the world...geez....
18. LAST MOVIE YOU WATCHED? I tried to watch Pirates of the Caribbean last night but fell asleep. Trust me, it was no fault of the movie.

19. FAVORITE DAY OF THE YEAR? Day after Thanksgiving - the day we praise the shopping gods. ;
20. WHAT DO YOU DO TO VENT ANGER? Shopping - no matter what it is, shopping always fixes it. Nuff said.
21. WHAT WAS YOUR FAVORITE TOY AS A CHILD? The Weebles causethey wobbled!
22. SUMMER OR WINTER? Summer - duh.

23. HUGS OR KISSES? Kisses, no doubt. (those little chocolates rock, wait, hugs have white chocolate)

24. CHOCOLATE OR VANILLA? Chocolate (but not ice cream)
28. WHERE DO YOU LIVE? In the ghetto! Wooohoo- ok, Sea-Tac airport - most of you know that's the ghetto! ;)
29. WHEN WAS THE LAST TIME YOU CRIED? Bruce Almighty - the Jen Aniston scene =(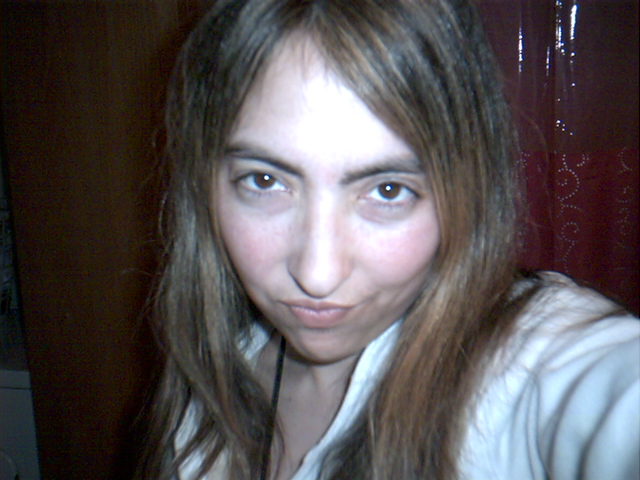 30. WHAT IS UNDER YOUR BED? Everything's under my bed. Boogeyman ran away for fear of claustrophobia.
31. WHO IS THE FRIEND YOU HAVE HAD THE LONGEST? Um...uh...the imaginary one...and they're still my friend! Woohoo!

32. WHAT DID YOU DO LAST NIGHT? Tried to watch Pirates, fell asleep.
33. FAVORITE SMELLS? Hot dogs, popcorn, bubblegum, mcd's, pho, hell, just food!
34. WHAT INSPIRES YOU? Good acts by great people.
35. WHAT ARE YOU AFRAID OF? My beanie babies turning on me!
36. PLAIN, BUTTERED OR SALTED POPCORN? Butter!

37. FAVORITE CAR? Limo (stylin!)

38. FAVORITE FLOWER? Red Rose

39. NUMBER OF KEYS ON YOUR KEY RING?
2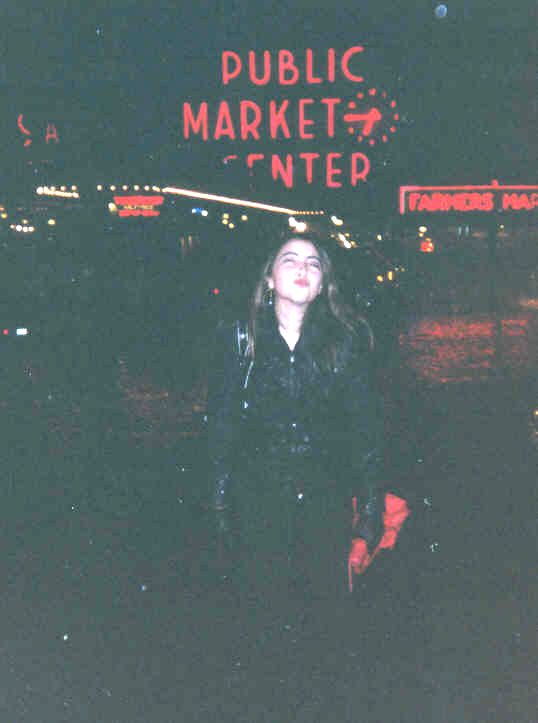 41. FAVORITE DAY OF THE WEEK? Friday (Just got paid, it's Friday night...) It's also gossip day. ;)
42. WHAT DID YOU DO ON YOUR LAST BIRTHDAY? Chuck E. Cheese, baby!

43. HOW MANY STATES HAVE YOU LIVED IN? 2 - Michigan and Washington

44. HOW MANY CITIES HAVE YOU LIVED IN? 2 again - Port Huron and SeaTac! (in the ghetto!)
45. HOW MANY CARS HAVE YOU HAD & WHAT WAS THE FIRST CAR THAT YOU DROVE? None and None - I truly suck
46. HOW MANY PETS AND THEIR NAMES: I had about five or six Beta fish once -names are eluding me, but one was named after the character Steve Martin plays in "The Jerk".

47. WHERE WERE YOU BORN? Marine City, Michigan