Sometimes you gotta do something just for the heck of it, ya know? I
practiced that very mantra on May 22nd when I planned a trip down to
Portland, Oregon for the day. Yeah, I had to get up early (the train left at
8 am!) but it was worth it to get almost seven hours of fun in a different
town. Don't get me wrong - I do love Seattle, but working downtown Mon-Fri
and having done just about everything you can do in Seattle, I needed a
break and a change of pace - Portland, here I come!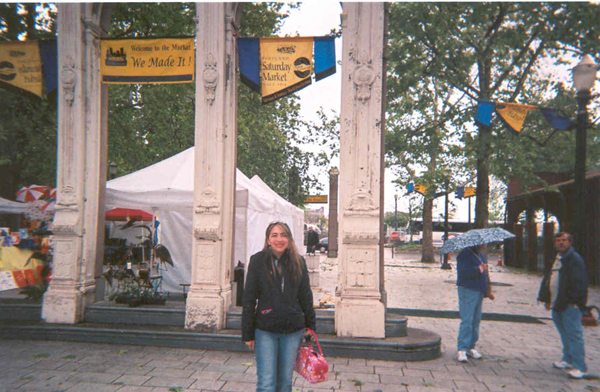 That sounds really good, right? But getting my ass up at 5:30 am was no easy
task. At least I didn't have to pack! I made my connections on time and
caught the train, looking odd next to all those with luggage. I managed to
catch the Cascades, which only runs between Vancouver, Canada and Eugene,
Oregon. In fact, there was a train heading north at almost the same time as
ours. A nice convenience, if only it weren't so damn early! LOL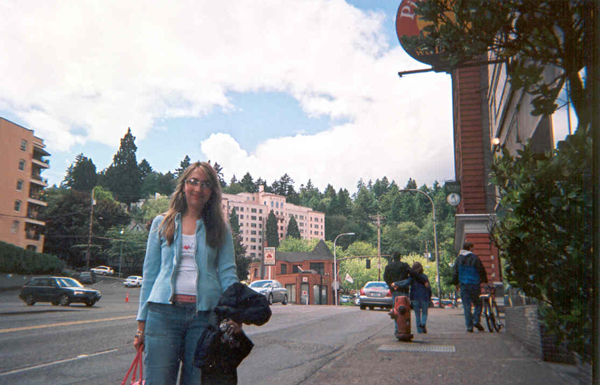 The train ride was a very nice three hours with the Ice Cube movie, Are We
There Yet?, playing in the background. I rested and soon enough Portland was
on the horizon! I had read so much about new areas like the Pearl District
and I could see many new condos being built so the landscape was definitely
changing.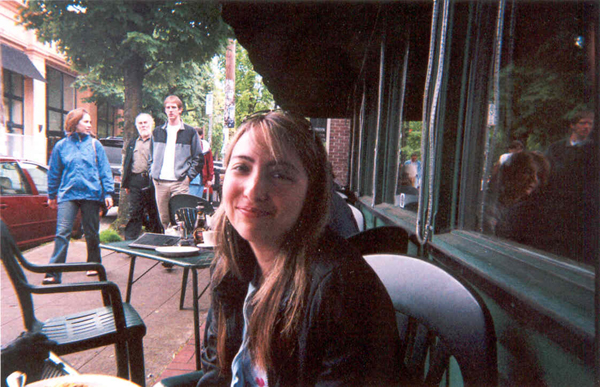 Coming off the train, I felt excited about my journey and even more happy
that I had a wonderful local tour guide to show me around, my friend Daniel!
He met me at the station and proceeded to take me to the Saturday Market
which I have been to a few times before. Amidst all the hustle and bustle,
the weather continued to shift, making our trip to the beautiful Portland
waterfront a bit soggy. Still undeterred, we hiked our way up the hill for
the ultimate shopping experience - Portland's answer to Robson St. - 23rd
Ave! I did a dance of victory as I surveyed the stores - there just was so
much to choose from! Daniel was patient with my girlieness, giving him time
to buy coffee while I perused. We ate outside at Sammy's Cafe and enjoyed
the people-watching as well.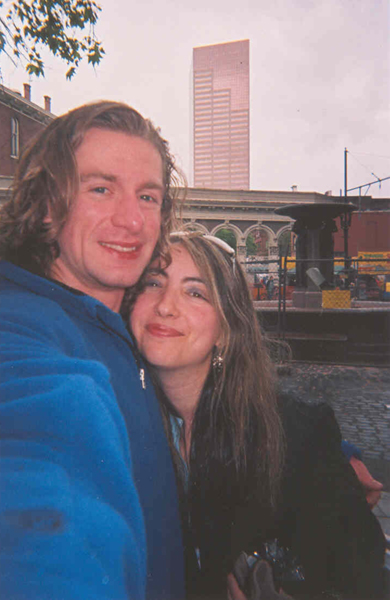 Soon after, we took advantage of what we thought was nice weather to visit a
very cool park, but the rain had other plans. I did get to swing on their
swing set, which is always a joy for me. A trip to Portland is not complete
without Powell's Books, and we made our way there. My friend found it odd
that I wasn't looking at any books in the bookstore, but I do
read..honestly! LOL ;) Soon, Daniel had to bid me adieu and my last hour was
spent in the mall and taking a few memorable shots of this great town that I
want to keep coming back to. Thank you, Portland! Thank you, Daniel!

Mariam