Finding Nemo on Ice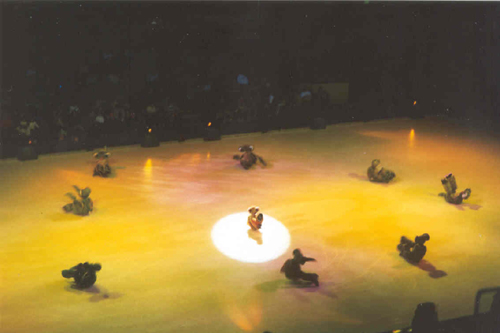 One of my fave things to do every year is to go see a Pixar on Ice presentation and this year I went to see the popular movie Finding Nemo presented on Ice!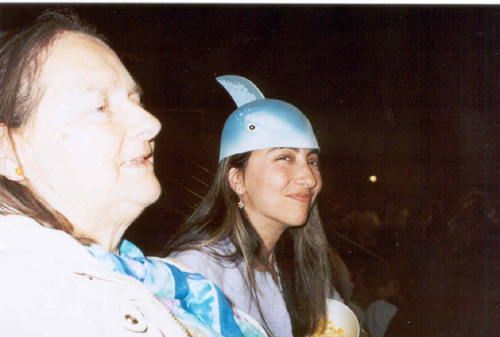 Itís so much fun to see the kids getting involved and the memorabilia presented at the show is intense. I couldnít resist the program/hat combo and you can see we all tried on the cool shark hat! (for Monsters Inc on ice, we got the cool employee helmets!) Anyway, we had pretty good seats, though not in the 100 section (it was allright cause I had my zoom camera and we got pretty good shots). One of the cool things going on was tickets to Disneyland to celebrate their fiftieth anniversary. We didnít win those, but still we had a good time.
They were true to the movie, and brought all elements to life with great characterization, following the movie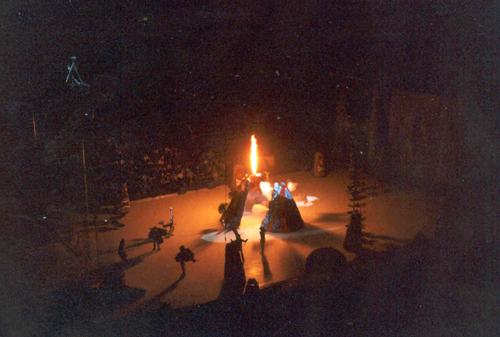 almost to the letter, and some really good special effects. (The ring of fire was especially fun!) The changing of the sets was seamless and the skating was amazing, including interludes away from the movie, where the skills of the skaters were really shown off.
I canít wait to see another rendition of Pixar on Ice! Incredibles are next!
Mariam