Home Friends Links Entertainment Where's Mariam? Reviews Contact
03/27/2005
Our Friend Spotlight - Roger Whiting!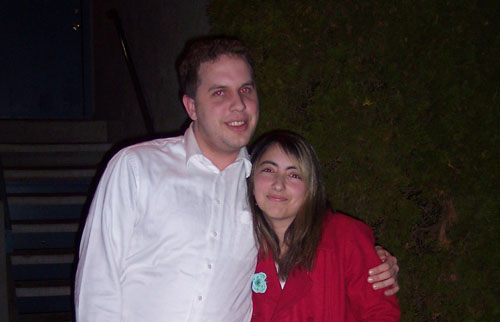 | | |
| --- | --- |
| Meeting Roger at a zine convention in Portland, Oregon in 2002 was more than a chance meeting. It was the start of a great and wonderful friendship! Just last summer, we started hanging out here in Seattle going to movies, eating ol country buffet, watching Bollywood and more. Roger's roommate, Jeremy, would soon join in on the fun and our group was complete. Roger helped me celebrate my 32nd birthday at Chuck E. Cheese, we did a cool Halloween party together, and even saw Jeremy's first art opening together too. Roger is an amazing muralist and artist and has a great website for you to check out. I really miss you, Roger - nothing is the same! | |
Roger Whiting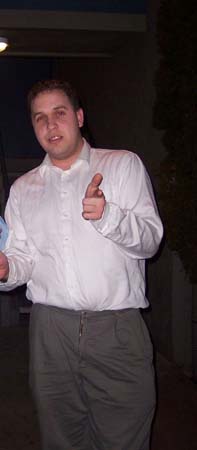 Fast Facts!
Name - Roger Whiting
Lives in Salt Lake City, Utah

Loves - art, Bollywood, squgglies, ol country buffet, teen movies, boy bands, pop culture and zines!
out his site here - http://www.rogerwhiting.com
Powered by erocs.org