Home Friends Links Entertainment Where's Mariam? Reviews Contact
07/29/2006
Our Friend Spotlight - Joanne!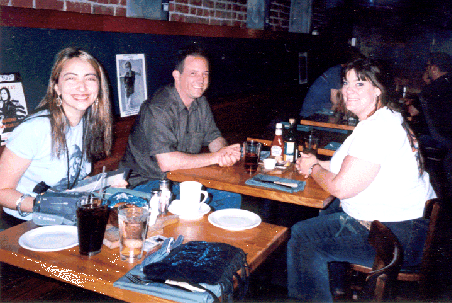 Our first hang-out at the Tied house was so cool!
| | |
| --- | --- |
| I remember meeting JoAnne in 2004 during Madonna's Re-Invention Tour. She was pregnant and glowing and couldn't wait to see Madonna. Even with all of that, she still put on a great pre-Madonna party in San Jose . We have kept in touch since then and shared a great concert experience seeing her at the Coachella Festival and saying hi in San Jose before I saw Madonna there again in 2006. I know JoAnne and I will remain fast friends and I am so happy for that! Thank you, JoAnne, for everything! | We had so much fun at Coachella! |
Joanne
Fast Facts
Name: Joanne
Lives in Fremont, California
Loves: Madonna, concerts, parties and get-togethers, children, California , true friends!

Powered by erocs.org