Home Friends Links Entertainment Where's Mariam? Reviews Contact
01/19/2005
Our Friend Spotlight - Chris Dye!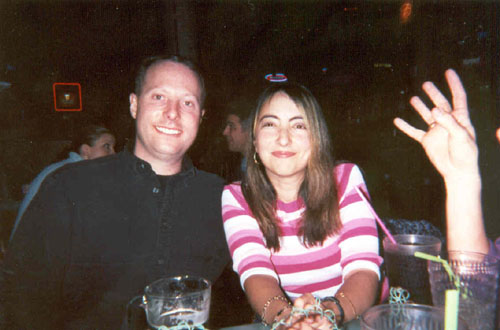 Chris and I recently met up at the Pumphouse Pub in Bellevue. It was so fun to catch up on old times!
| | |
| --- | --- |
| Chris Dye is a really good friend of mine. And I do mean really. He helped me when I lost my job thanks to the dot-com bust. He also was a faithful friend when my relationship went belly-up soon after. He helped me find inspiration by giving me web space to start the Everybody Fan Club online (now up for 3 years!) and even though he lives in Austin, Texas now, he is always there for me. Recently, he made a quick visit to Seattle and I got to wish him a Merry Xmas. Thank you, Chris - it's friends like you that make the world worth living in! | |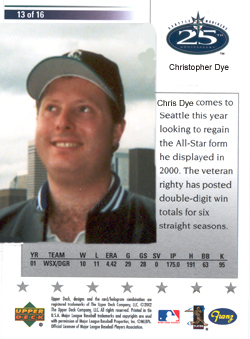 Chris Dye
Fast Facts!
Name - Chris Dye
Lives in Austin, Texas
Loves - Spongebob Squarepants, Seattle Mariners, The Cure, the color black, grits, and being the original goth boy!
Site - http://www.geekbox.org

Powered by erocs.org