One of my fave 80's bands, The Fixx, made their way to the Fenix Underground for a fun, retro show and I was lucky enough to make it out this time! I have been a fan of this band from way back when with "Reach the Beach" and songs like "One Thing Leads to Another" that dominated MTV. Once I heard they were coming, I got my tickets and invited my good friend Troy to come with me and enjoy an 80's moment revisited!

First off, the concert was much later than we thought, (the usual case for a club), but the Fenix Underground is a pretty cool venue - it has two floors, (one on top for a live band, and dance floors at the bottom). We hung out watching people dance until it was time and when we got up there, there was a sizeable crowd already there!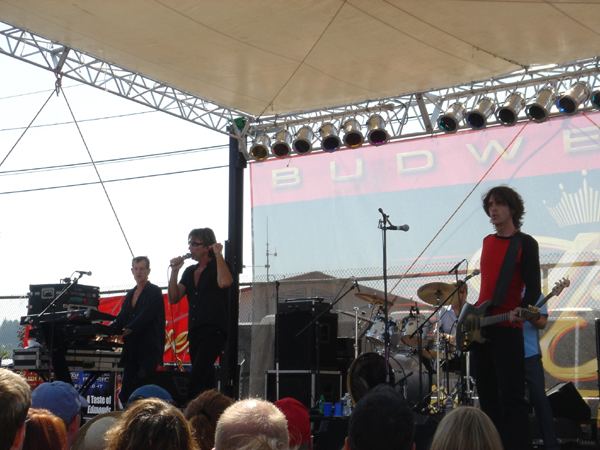 I noticed to my left the souvenir booth and a laptop and it was for "instant live" CD's for the show that very night. I immediately went over and purchased one which would be available ten minutes after the show.

I got situated over for the best view and in no time, the band was being announced! I couldn't believe I was about to see a band I had loved for so many years.

Cy (Curnin) made it to the stage and with the first beat of the first song, I knew I was in for quite a night. Here is a sampling of what they did -
Deeper and Deeper, One thing leads to another, Stand or Fall, Red Skies, Are We Ourselves?, How much is enough?, and Saved by Zero.

Cy's vocals were such a delight to listen to, (and to be in such an intimate venue rocked too). The band also previewed three new songs that haven't been released yet - all fantastic in my opinion. Cy had a great sense of humor too. After "One thing leads to another", he exclaimed, "same ol world, same ol song. I'll be doing that one when I'm ninety."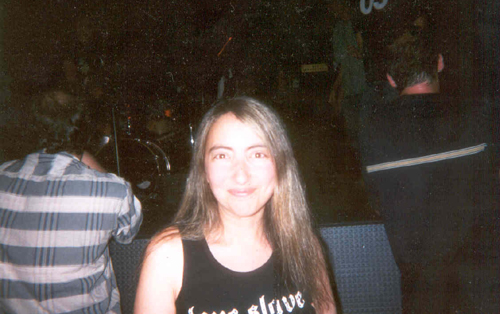 After the band left, saying, "You've have now been Fixxed!", I went to get my CD set and I have been listening to it ever since. It's fantastic! (more shows need to do this) My friend Troy went the next day to the Taste of Edmonds and saw them there as well. Once again, I am told they put on quite a show. Thank you, Cy, and the guys! I am truly grateful to see this show and will cherish it always!

Mariam