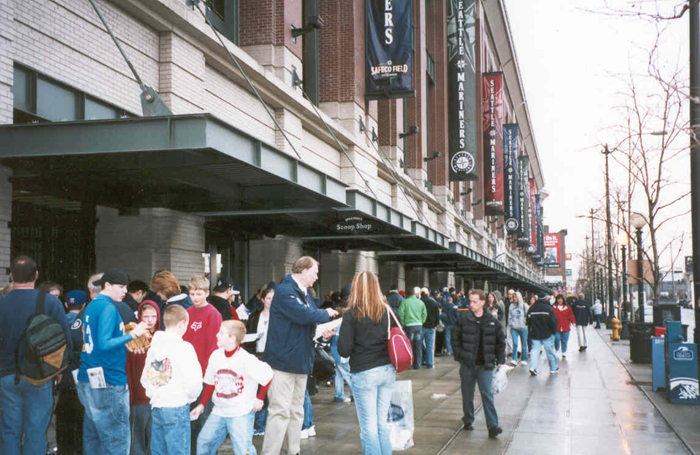 You can feel it in the air - not quite warm, but there's a sun on the horizon. That can only mean one thing - time for some Mariners baseball! While spring training soon will get under way, Mariners fans are treated to a sneak peek each year through an event known as Fan Fest and me and my cohorts Steve and Teresa were there on the scene to check it out!

To be a diehard Mariners fan, you have to get up early. And I thought I was at 7 am...on a Sunday...read that, a Sunday..to make it to the ballpark by 9 am - a full hour before it opens. I was sure both Teresa and I would secure the first spot in line - make that the 1001st place! With a full line around the block, it was obvious that this was one determined bunch. Not rain, sleet or flyballs would do damage to their determination.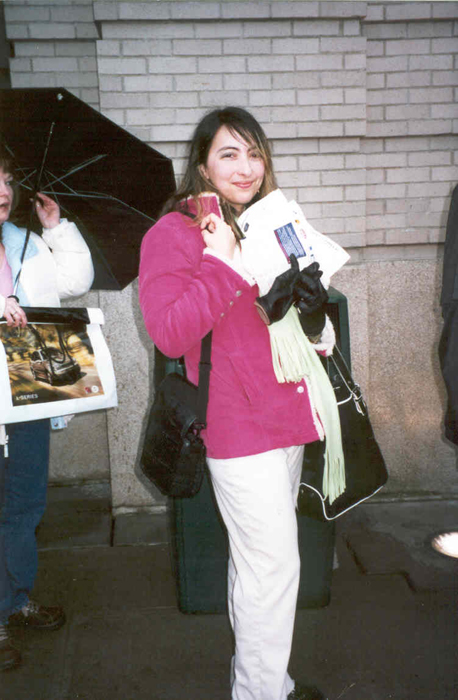 We got to our place in line and got schedules. On the roster today? Dan Wilson, Bret Boone or Norm Charton - decisions, decisions, decisions!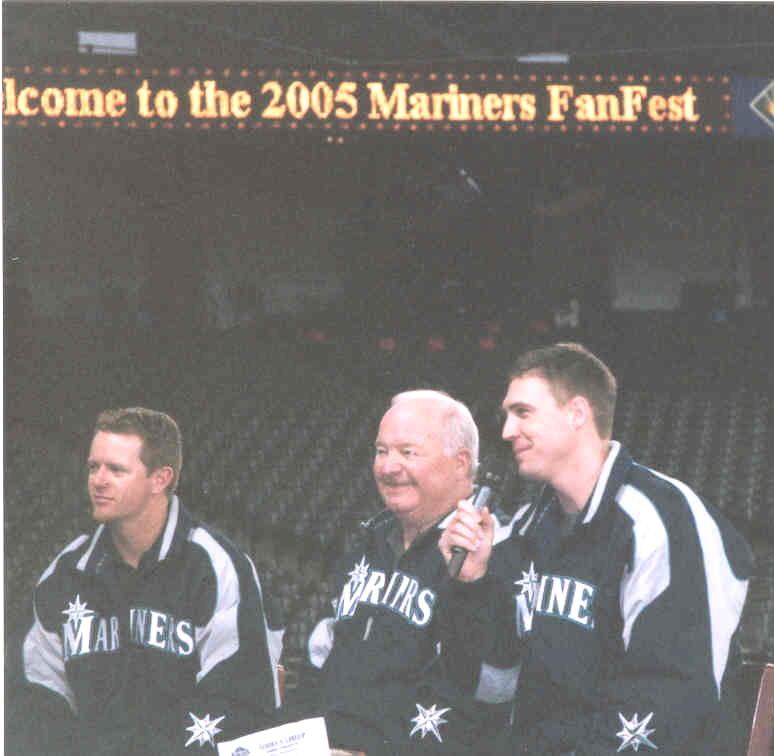 Well, Teresa and I opted for Bret Boone since we could get Miguel as a two-fer. We figured we would get Dan or Norm if that was gone. Finally, the line moved and we were on our way. Once inside, we made a beeline for Bret Boone's line and got our special ticket. Yay! It was time to head to the Q&A session and first up were Dan Wilson and Ryan Franklin. We grabbed some hot dogs and got a good seat. Dave Niehaus came out and there they were. It was so cool to be in these great seats and be able to ask the players questions, (course I was too chicken to ask any.lol). It was also very cool when Norm Charlton came out to do his Q&A. He was one of my faves from the '95 team, (FanFest was doing a special 10-year celebration of the '95 season). We tried to get autographs, but despite our futile efforts, we never saw any Sharpie action.
It was time to go wait in line to meet Bret Boone! Of course, we got lost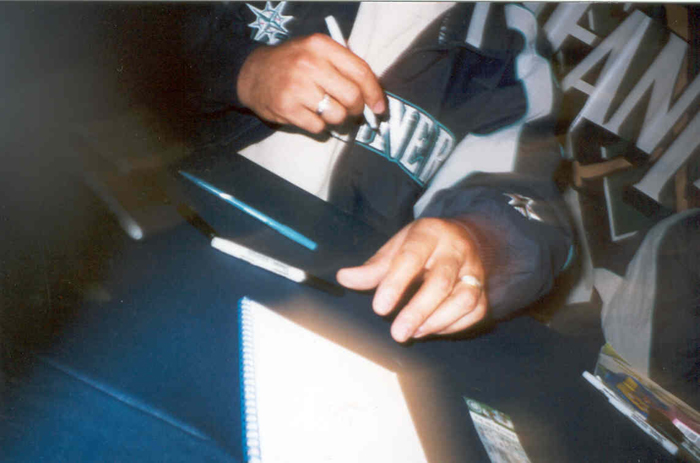 but that landed us in the elevator with Ryan Franklin ;). We finally found the very long line and proceeded to watch Bret at his Q&A which was very good, and we also saw the Q&A with our new coach from the Indians - Mike Hargrove. Finally, the line moved and Teresa and I traded cameras to get ready for our big moment. What were we going to say? Time went too fast, and before I knew it, there I was with my cookie book out and Bret before me, and instead of telling him he played a great game, I ended up proclaiming, "You got game!". The look on his face said it all. Of course, Teresa only got his hands - so we'll never know, but oh, well.lol I usually don't hit on married men!
After that, we went down to the bases to meet with Steve and walked them then hit the clubhouse, locker room, museum, theater and press box. Many pics ensued, including meeting the Mariners moose himself! Too fun! We capped it off by shopping in the store and grabbing a snack. If you are a Mariners fan, you have to catch FanFest - because it's true baseball fun!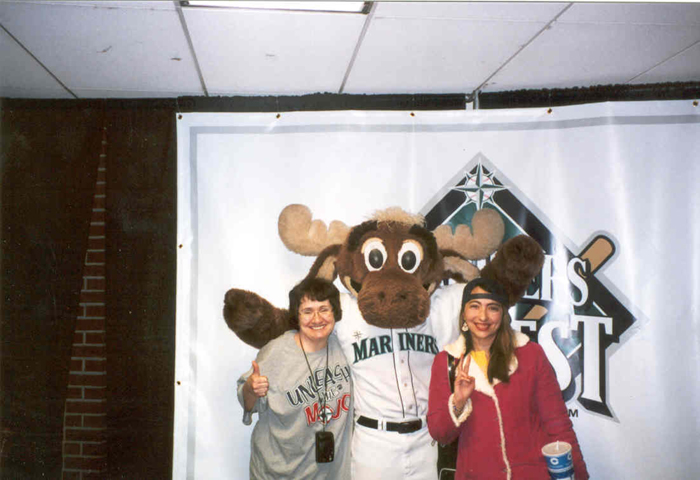 Mariam