Home Friends Links Entertainment Where's Mariam? Reviews Contact
07/18/2007
Edgar showed off his style for his special induction evening!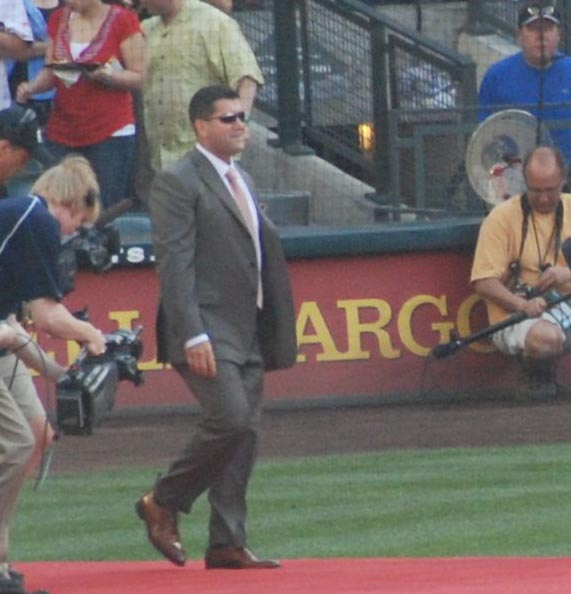 Work it Edgar, you know you got it!
(photo courtesy of Nick)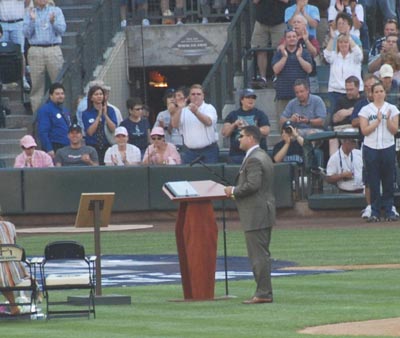 As much as I enjoyed my trip to California, (see my future article on my trip), I had to get back before June 2nd because that was the night my fave baseball player, Edgar Martinez of the Seattle Mariners, would be inducted into the Mariners Hall of Fame! I was very excited he was receiving this honor because he so deserves it! I got back to Seattle in time for the festivities and it was quite a hot day!

My friend Nick took some awesome shots of the ceremony on his camera (shown here and below). Edgar watched a retrospective of himself with his wife and kids. He then shook Jay Buhner's hand and stood to profuse applause from the stadium (and us!) for his long career with the Mariners. We are so proud of you, Edgar!

Mom got me a cool gold commemorative coin, and the collectible book they put out for that day. Later we won the game against the Texas Rangers, and as we left the building, we watched the roof close. A great end to a wonderful night! Thank you Edgar!

Mariam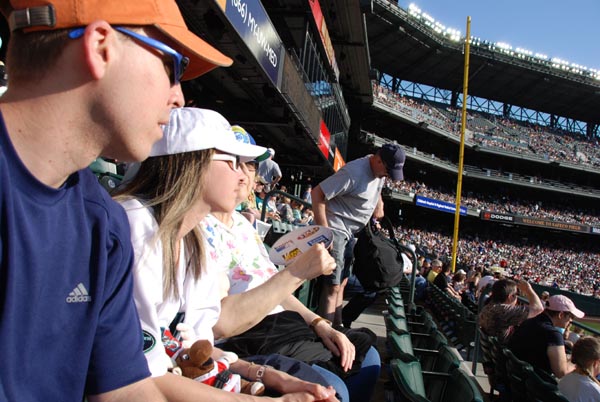 Special Edgar Photo Gallery!
Powered by erocs.org