Home Friends Links Entertainment Where's Mariam? Reviews Contact
09/29/2005
Mariam's City Visits
City 1 - Ballard, Washington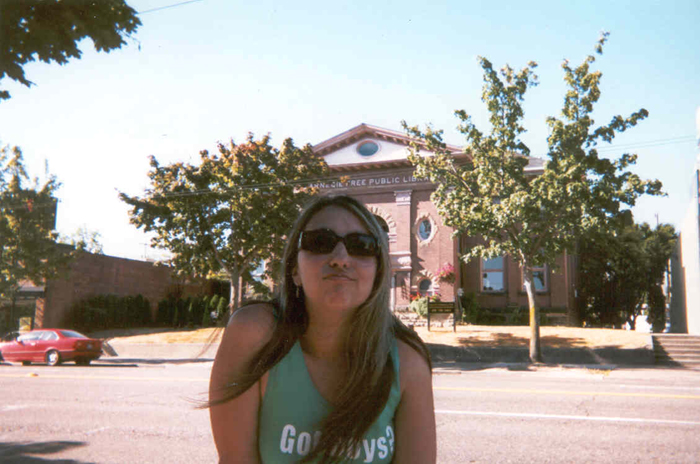 I get down in the town of Ballard!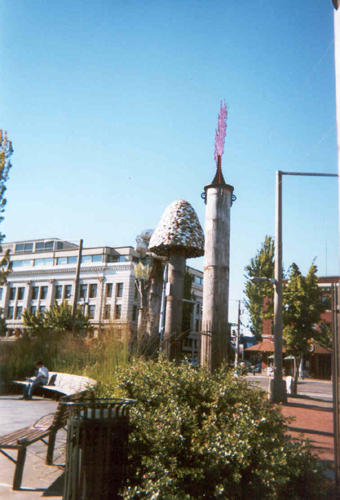 Since the summer months are winding down, I have been thinking of new ways to enjoy my own state and still see new things, (yes, a person can get burnout in their own state.lol) I made a list of towns and neighborhoods I've seen a few times or not at all. And recently, my first choice was Ballard. Why Ballard? I hear they're funky, they got the locks, an awesome website (

http://www.inballard.com

), and the Archie McPhees! Reason enough for me to take a trip!

I started by getting my bus route online and after getting downtown, I grabbed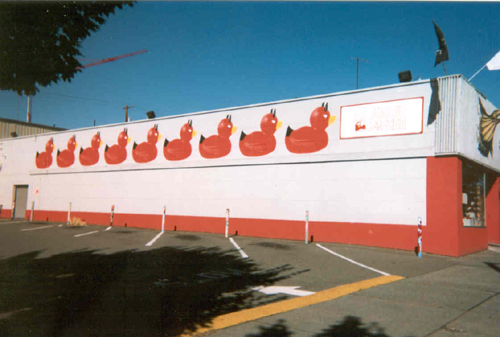 the right bus and I was on my way. We crossed a bridge and it was beautiful to look at the marinas nearby, but we weren't at the main drag of Market St. yet. When we got there, I noticed it was quite a cute little downtown! I saw a few cute little Scandinavian shops and took pics though they were closed. I excitedly made my way to Archie McPhees, but they were closed that day =(. I did get pics of the Devil Duckies (my friend Nick's fave) on the wall.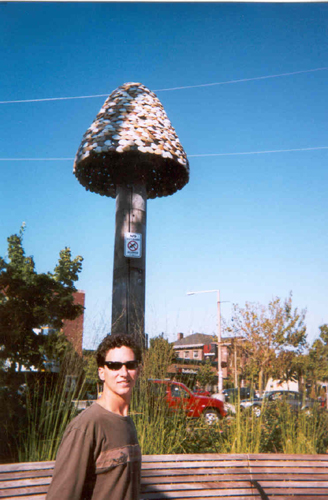 There were lots of coffee shops and such, but also lots of funky places, giving it a nice blend. There were cool arty statues as well, (notice me and the mushroom! LOL) My friend Troy joined me to check everything out and have some Mexican food at Azteca - I will be back, Ballard! My review is not yet complete, so I will need to see the weekend market, the locks, the Nordic museum and those ducks at Archie McPhees!

Mariam
My rating of Ballard so far - 3 out of 5 (will get better when I see things more!)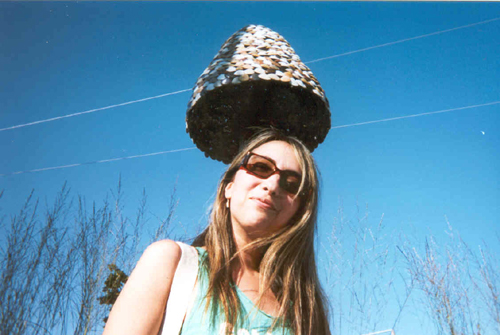 Powered by erocs.org