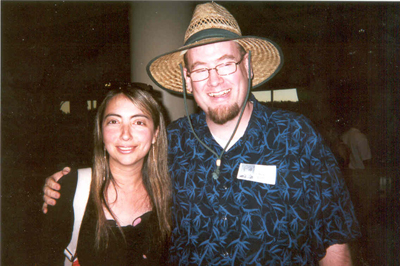 Take me back to 1985...

There I was, awash in permed hair, bad dresses, Don Johnson shades and great (oh yea!) music. Wait, I need to snap out of it. It's actually 2005, and I am at my friend Alex's 20 year high school reunion, but hearing songs like "sunglasses at night" seems to have that effect on me.

My friend Alex invited me and his friend Tina to be his escorts (hmmm....) for the soiree at the Emerald Downs, (which I had never been to). We were to both be Cheryl for the evening and from there, we could make up any story we liked. I wanted to be the Barbie girl, so I went with that, not that anyone really asked me.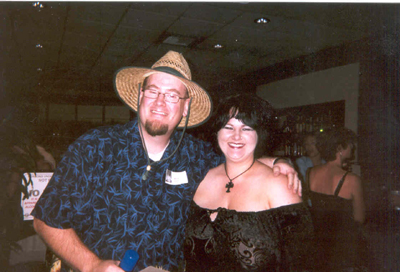 As soon as we got there, we were curious as to who everyone was in the crowd. Apparently, so was Alex, who didn't remember ANYONE. Sudden amnesia? A case of too many Cheryl's? How much did he have to drink before we got there? well, it was ok cause we all had silly string and we knew how to use it.

And we should have used it on the vice-principal. His silly quotient was way too low and instead of having me at hello, he lost me there. Thanks for the memories, but he had no idea why he was chosen and proceeded to tell us that for half an hour. I saw Tina (oops, Cheryl) roll her eyes no less than 50 times. (I was bored, so I counted).

Much, much better were the old photos and flashbacks of the students - 80's fashions were relentless, (wow, I forgot guys were tight pants at one point - swooon!) and when kids of today's graduating class were asked questions about the 80's, well sorry honey, but Beyonce is not really 50 years old and had a huge hit in 1985.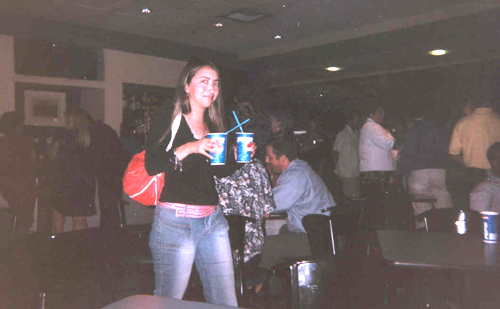 We left early (or late, however you look at it) to the strains of PYT, by Michael Jackson. We then hit the parking lot and made use of our silly string. As Michael would say, "wanna be starting something?"

Mariam